What We Do
Providing an information and referral service to the community at large and community support programs to seniors and adults with physical disabilities
The Olde Forge Community Resource Centre is a non-profit, charitable organization run by staff and a dedicated corps of volunteers.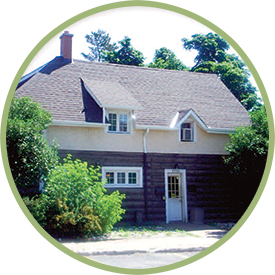 Located at the junction of Carling Avenue and Richmond Road in a heritage log building, the Olde Forge provides an information and referral service to the community at large and community support programs to seniors and adults with physical disabilities living in the west end of Ottawa.
As well, the Olde Forge provides other services for the greater Ottawa area, such as a weekly foot clinic and annual tax clinics for seniors.
This website contains more detailed information on what the Olde Forge offers for services to the community. The website is updated frequently to keep all information current, so please check back often.